Padel Safety: Hard Hat On or Off?
Playing padel, often known as padel tennis, is a safe activity. In contrast to sports like soccer or rugby, there is no physical contact between players. With the use of tempered security glass, the partitions can't shatter into small fragments and are highly strong and durable. The sport of padel is safe for you and your children to participate in.
So to answer you're question, no you don't need to pack a helmet for your kid. The chances of you getting hurt in padel is less than when you walk in a busy sidewalk.
To demonstrate how safe the game of padel is, I've outlined the safety features built into the courts and the rules of the game, as well as the low likelihood of serious injury. Let's take a look:
Several parents have expressed their worry about the safety of padel. Is it safe for teens to play this game? Are they in danger, or are they left vulnerable? The answer is no!
Using a racquet and a lightweight ball, padel may be played. Unlike other sports like soccer or rugby, there is no physical contact between players in this game. Youngsters may participate in the sport securely and without risk of injury as long as the proper measures are in place.
So, when it comes to padel tennis and children, there is no need to worry. The game is a wonderful way to get kids moving in a somewhat safe way!
To the relief of parents everywhere, padel courts are built with glass dividers that have been rigorously tested. Breakage is a remote possibility. In an accident, the tempered glass barriers would shatter into large pieces rather than microscopic fragments.
Accidents in padel: what happens the most?
With a few simple measures, you can avoid being hurt. Remember that accidents happen in every activity, including this one, so don't be afraid of being hurt!
We may safely play if we take precautionary precautions before we begin. Still, if an accident does occur, the following are some of the most common:
Tennis elbow
Tennis toe
Heel fractured
Sprain
Sprained ankle or calf
Accidents involving the knee
Racquet-related mishaps and incidents
Like in any other activity, heeding safety advice can help you avoid injury.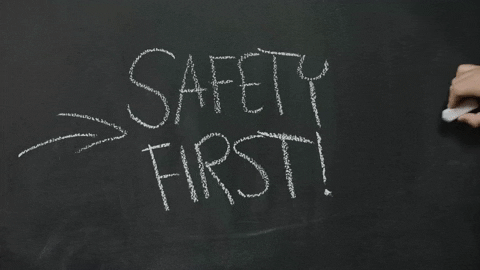 How to prevent injury:
Get a good padel grip. It's a must-have accessory. Your competitors, as well as yourself, need this information. Sweaty fingers will make them fall from your hands, perhaps causing damage.
Strengthening exercises for the ankles
Prep before games
Stretching before and after a workout
Proper form and technique
Get a pair of high-quality shoes
Sprained ankles are one of the most prevalent padel injuries, thus proper footwear is essential.
In padel, "tennis elbow" is the most prevalent kind of injury. It's not a big deal and can be easily avoided. A wrong strategy isn't always to blame.
Over time, overuse of the forearm muscles generates pain around the wrist or forearm. This is because the muscles are stretched and inflamed.
Make sure your strategy is good if you want to avoid tennis elbow. The muscles in your forearm might get inflamed and strained if you use them too much for a lengthy time.
Before you go, here are some easy padel exercises your kids can do to make sure their in good shape and prevent injuries in court: