Introspection: Are You A Good Teammate?
A good padel partner has a few key qualities. In the back of your mind, you may believe you're a great doubles partner, but keep reading to be sure. It's possible that your general doubles game still has space for development.
If you're the stronger player, so here are some topics to discuss with your partner.
Recognize the Playing Style of Your Partners
You and your opponent should be familiar with one another's strengths and preferences before the match. Knowing this will assist you in formulating an effective game plan.
Second, assist your padel partner in using his or her strong points.
Whatever your skill as a padel player, you must assist your partner in getting into the greatest possible position for their doubles style based on their own abilities. As a result, you may have to alter your doubles approach.
Assume, for the sake of argument, that you're facing a squad with excellent lobs. When it comes to doubles, your partner is a better net player than you are. So, you should not expect your partner to remain at the baseline in this situation.
The key is to bring your teammate to the goal no matter what happens with the lobs. Before having your partner attack the net, try to locate the weaker players' backhand, which is typically the weakest lob.
Finding ways to put your partner in situations where they feel most comfortable is especially important if you're the better player. This will enable them to make the most of their positive attributes and assist your doubles team to a successful outcome.
Motivate your partner especially when they fail
While it may seem self-evident, many doubles teams fail to maintain a good attitude and provide encouragement to their partner. Remember to always be a positive influence on your teammate!
If they're having a good game or making great shots. You should say "Great playing!" as a compliment. Positive comments like these will assist them in maintaining or perhaps raising their level.
It's your role as a good doubles partner to bring them out of a funk when they're in one. Stick to optimistic language like "We're OK, we've got the next one" or "We're fine, we've got the next one." When things go wrong in sports or life, studies indicate that guilt just makes things worse.
This kind of support is essential for a successful doubles partnership. "Positive thoughts improve performance", according to the popular view.
This is correct, thus we must think our way to improved padel. However, this is difficult. Instead, we may utilize our words, physical energy, and posture to help speed things forward.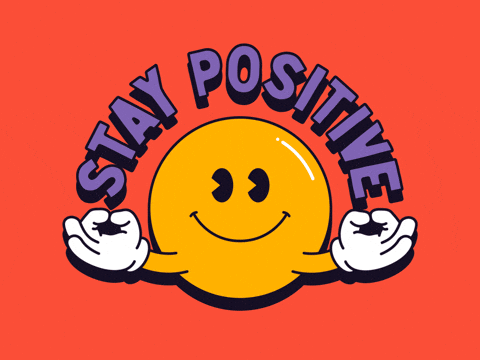 Remember: Positive Thoughts → Better Performance
We may create a loop that leads to higher performance if we can intentionally push good words and energy. This is why you see individuals erupt on the court; they begin with nasty energy and profanity.
Positive Language brings out good energy → Positive Thoughts → Better Performance
Taking the lead means taking the responsibility: win or lose
Many doubles teams do not take responsibility or blame for a losing point or game. When you're the better player, you should relieve your partner of the strain and let them play their game. To do so, you must either "blame" yourself or accept responsibility.
This is a contentious issue since studies have shown that blaming oneself may have a detrimental influence on performance, so be cautious. Don't be harsh on yourself, and don't allow your partner to do the same.
If your partner misses an overhead, for example, you may remark something like, "No problem, I should have closed the point on that volley sooner." It was my fault. I'll take care of the next one." Saying things like "that's my fault" is not a good idea. I'm going to blow it."
It's crucial to always conclude your sentences in a good tone
Communication is critical: Excellent Doubles Partners Instead of "you," use "we" and "I."
Communication with your doubles partner is definitely crucial. One of the characteristics of a strong leader is that others around them feel like they are part of a team and are on the same page. This is also true in doubles.
Avoid using the term "you" in a negative situation if you want to improve your doubles partner. Because doubles is a team sport, "we" should nearly always be used.
This is especially true in difficult circumstances, since, as we'll see, lousy partners are only nasty when they're losing.
Now, it's time to ask yourself? Do you do all these things for your teammate? Are you a good padel partner. Which areas do you need to be better in? Let us know in the comments below!