Tennis or Squash Player: Who Has the Upper Hand in Padel
Padel players in the United Kingdom are mostly tennis or squash enthusiasts. But who's the greater padel player between the two of them?
Let's examine them today, and let me know what you think!
First let's start with the advantages of playing tennis:
Tennis players will gain a great deal by attacking shots like these when they first learn padel.
Vulnerability on the forehand side of the court
Serve with the backhand side of the court
Forehands
Backhands
Overheads
Tennis players have a distinct advantage over squash players in that they can attack the ball more effectively. This is because padel players' technique is quite similar moving forward, with just a few slight modifications.
They can also play with slice, topspin, and flat after learning a few ideas about spin. Even if they are unable to do so, they may be taught because of their prior tennis expertise.
Check out this video to see what edge tennis players have on the padel court:
But don't get too disappointed if you're from the squash department because squash has numerous advantages too!
Squash players don't mind playing padel on a padel court. They are used to playing in a confined space because of the surrounding walls.
Squash is an excellent defensive sport, and those who are skilled at it come to padel and discover how simple it is to use the walls.
This is since in squash, the walls are utilized and the results of a ball hitting a wall are familiar to them. They know how a ball behaves at various speeds and angles.
They can flick and dig out more than the average player from their squash technique, as we know a skilled padel player can defend effectively! They are also very excellent at digging out low balls.
Tennis has its drawbacks
Tennis players, in contrast to squash players, have a LOT of difficulty with the walls.
Many players will want to avoid them at all costs, preferring instead to play a volley or half volley from beyond the net rather than rely on the defense.
As a result, when they face superior opponents, they find it almost hard to defend with the walls, and as a result, they are obliged to either utilize them (which they struggle with) or avoid them (which they suffer from even more).
Tennis players who switch to padel will have to acquire a new skill and get used to playing in a confined area. As a result, they are unable to be an effective padel defensive defender.
Disadvantages of Squash
Squash methods vary greatly from those used in padel, which makes it difficult to compare. Padel requires skill and technique to play well.
Squash players often flick the ball and have an open posture while playing. This makes it very tricky for them to play soft and hit the ball even at a medium pace with control.
Squash players who are serious about improving their game must dedicate a significant amount of time to honing their technique.
What do they have in common, other than their obvious talent?
Tennis and squash players, like padel players, are naturally athletic and have excellent mobility.
The ability to slice/chop the ball is something that many squash and tennis players should have, and it's very helpful in the offensive phase of the game of padel. Both are necessary for a good padel player to have.
What is it that they are both up against?
Padel players generally frame the ball by clipping the end of the bat rather than the center since it is a more natural position to strike it for squash and tennis players who use longer rackets.
Because they can't hold the ball or provide spin because they're using a non-stringed instrument, both players must utilize something else.
When someone slams the ball against the wall, our natural impulse is to retreat backward. In padel, however, we must rush forward when the ball is played off the wall.
You can see Novak Djokovic playing padel in the video below. When the ball hits the wall, he has trouble playing his amazing volleys.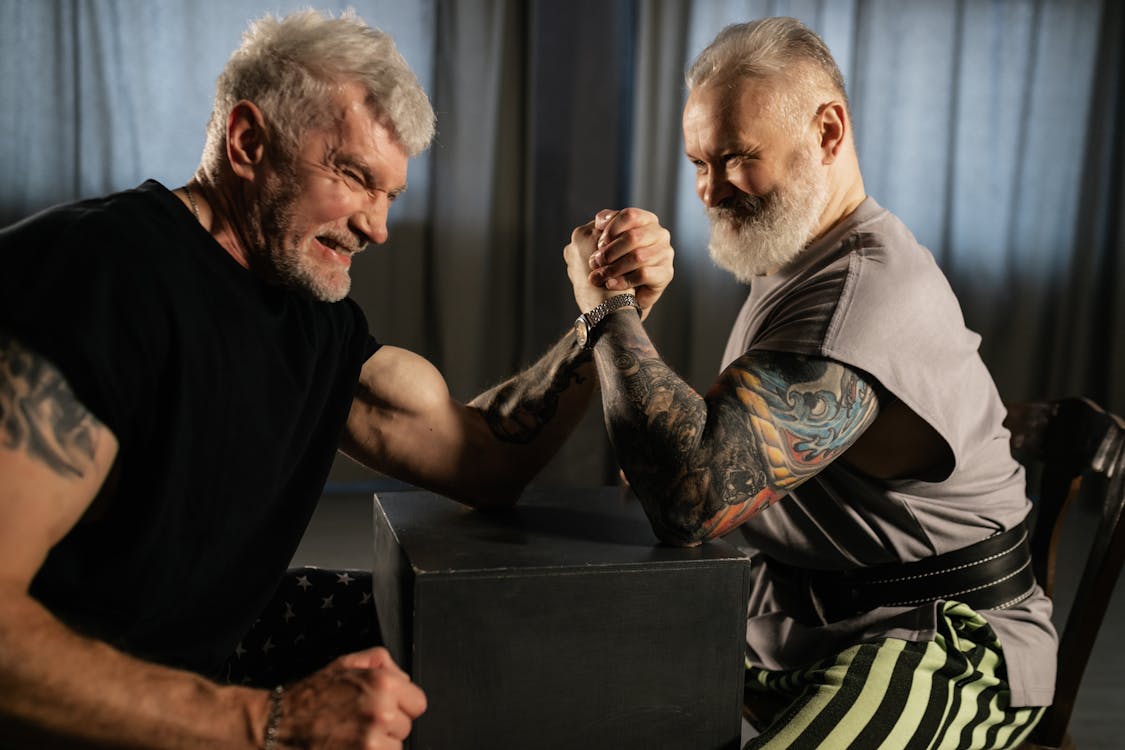 Who will have the upper hand?
Tennis players, in my opinion, will do much better in padel if they start strong. As a result of their inherent talent and ability to coordinate with the ball, they'll easily defeat most opponents.
Given that padel's net game is its most important component, tennis players will have an advantage due to their ability to volley and attack naturally.
It's successful with a few alterations made by a coach.
Defending is SO vital in squash, but when players play for the first time, the ones who can volley and attack effectively will win. If padel was a highly defensive game, squash players would win it.
Breaking a habit is far more difficult than coaching something new.
Considering that tennis players have a comparable and more adaptable technique than squash players, I believe they would become better padel players.
For a tennis player, it is far simpler to learn the walls than it is to change a technical habit that has developed for 20+ years of playing squash.
Key takeaway:
When it comes to playing padel, tennis and squash players have several benefits and drawbacks in common. Tennis players, I believe, will win many more matches than padel players because of the importance of the aggressive game in padel.
Before you go, check out this video on how to master padel from squash: