Do You Have What It Takes To Slay The Padel Court?
At first glance, the claim that padel is a mental game seems to be a lie. Padel is a physically demanding sport, but mental toughness is essential.
Padel is, without a doubt, a mentally taxing sport. When the stakes are high, or the competition is close, mental toughness and the ability to focus may make or break a contestant. If you can't serve and return well, you're going to have a difficult time in the game. In addition to the proper equipment, it is vital to work out more.
Athletes and sports stars often discuss "peak performance." In other words, this isn't some magical trance. It's a way of saying that someone is playing their best padel and going into the zone. The ability to consistently perform at a high level is mental ability.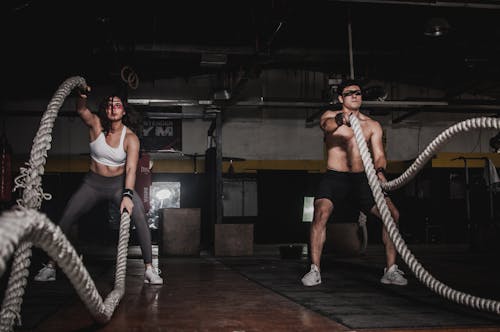 Preparation both on and off the court
Mental preparation, like physical preparation, begins in the locker room. There is also a connection between the two. Getting enough sleep, eating well, and exercising regularly may all help improve one's mental well-being.
Before a match, it's a good idea to research your opponent and figure out what their strong and weak points are. In the case of an opponent with a poor backstroke, you may play to their backhand frequently. As a result, you're gaining an advantage in the game even before it begins.
Keep in mind that your opponent may be able to deduce this and begin making their preparations. You must be able to adapt to any scenario while making in-game decisions.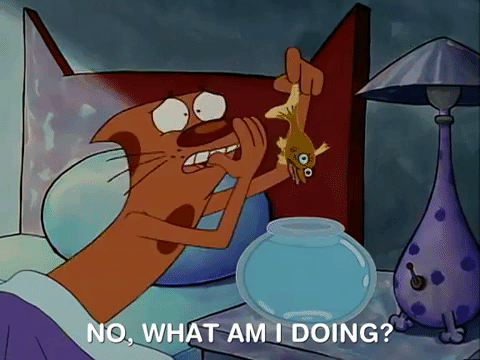 Self-Control and willpower
The ability to keep one's head clean is another mental game skill that padel players may acquire from professional poker players. Maintaining mental clarity is critical to your success in poker. Having a crowded mind causes blunders, loss of sleep, and difficulty to concentrate in the match.
On the other side, being organized will allow you to perform at your peak. As in poker, padel is a two-way street. Rest and restoration are just as crucial as extensive exercise. Before forthcoming games, make sure you get enough rest. Padel may benefit from a break now and then to re-energize your body and mind.
The practice of selective attention is also beneficial. There are many distractions while you're playing padel, so you must be able to filter them out to succeed. This is a skill that can only be honed in competition. Meditation and yoga, for example, may help you increase your ability to concentrate on one thing at a time.
Professional tennis players have a distinct advantage over their amateur counterparts because of their ability to maintain a level of concentration and attention on the court at all times throughout a match.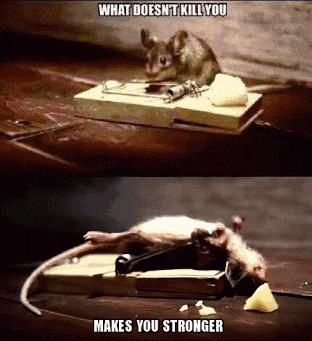 What doesn't kill you makes you stronger
Mental toughness is a topic that is often brought up by athletes and coaches across all sports. There are a variety of ways to define "mental toughness," but it relates to a player's ability to maintain a level of mental toughness during a competition.
When you lose a game, don't smash your racket. When you lose control of your emotions, you're more likely to make more blunders. If you've ever played poker, losing one hand might set off a chain reaction of terrible decisions that will eventually lead to your demise.
The famous tennis player Maria Sharapova had a little trick for resetting herself: after every point, she turns her back and then turns around to face her opponent. A manner of saying to leave the previous point behind her and focus on the current one.
When emotions are controlled in this manner, mental toughness may be achieved. Achieving the right balance between having a winning mentality and being realistic about the fact that errors are unavoidable is essential.
It's important to have humility as part of this process. To enhance your padel game, take advantage of the fact that you were outplayed by someone else. As a result of your own errors, accept responsibility for your loss and work to better.
Having a positive outlook towards winning
Still, it's essential to have an optimistic outlook on victory. In athletics and competition, self-doubt is useless. This belief may be improved by practicing affirmations and the like.
Real self-confidence, on the other hand, is derived from actual competence. This is not a trick. In order to feel more confidence in your abilities, it is important to know that your stroke is at its finest and that your fitness level is excellent.
In this instance, the physical and mental worlds merge. Being able to play padel increases your self-confidence, allowing you to bring more of your A-game to the match.
However, no one can be on their A-game all the time, so having a great B-game is essential. The goal is to be able to get into the zone whenever it is necessary. With practice, you may build a sense of self-assurance that becomes stronger with each performance.
Do this after every match:
That wasn't all! There's one more thing you need to remember… After the match is finished, the mental game continues. Once you've taken some time off, take a look at every facet of your game and see where you might improve.
In what areas did you fall short? Is there anything you can do to better your training, or did your emotions get in the way? What might have been done better? Were you always on top of your game?
Poker, rugby, football and padel all have coaches and players that recognize the value of mental preparation. Your padel game will improve if you concentrate on improving your mental power and attention.