Can You Play One on One Padel?
This is one of the most frequently asked questions about the sport. Sometimes you just can't find all three other friends to play with you on the court. Now the question is: can you play 1 vs 1 padel? Let's find out.
Padel is originally designed as a doubles sport. Of course, when it comes to official competitions you wouldn't find just one pair of players on a padel court.
Let's say for example you were supposed to have a match but the friends you were supposed to play with had an emergency. These things happen right? In that case, no rule says you can't play the game with just one person.
Padel may be played as a singles game, however, it is not advised. Padel is a four-player sport played on a surface that is 30 percent smaller than a tennis court. It's difficult to cover enough ground to return balls due to the court size and the game's speed.
How exactly is padel singles different from normal padel?
It's easy to think that playing padel singles isn't that different from playing tennis or squash solo. Is it so easy to play padel singles, or is there more to it than meets the eye? Let's have a look at it.
Padel is played as a doubles match for a purpose. The padel court is designed to accommodate a fast-paced game played against glass walls that challenge players to use both technical and tactical skills.
It's all about speed
Because the game's quick pace requires a lot from players, fitness and effective communication between partners should be key priorities for building a successful padel partnership. As a consequence, although not impossible, playing padel singles is not only a bad idea but also counterproductive to the game's original premise and objective.
It's crucial to grasp the differences between tennis singles, squash matches, and padel matches before we get into the technicalities of playing a padel singles match.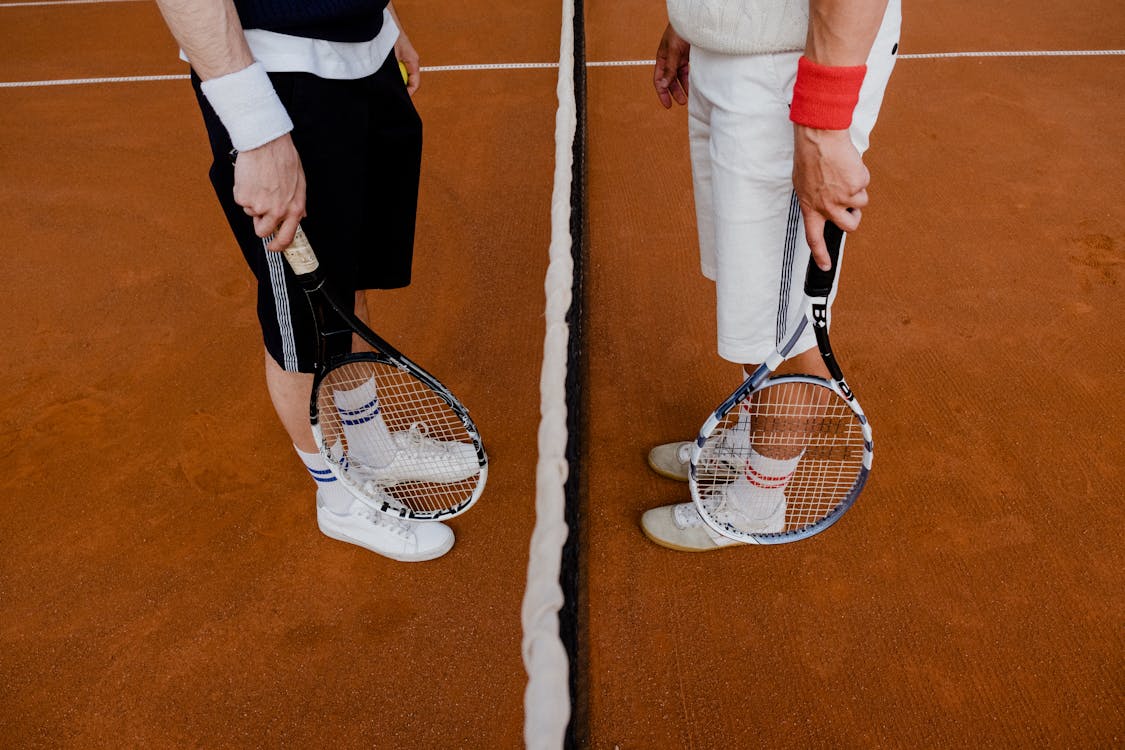 What's the difference between playing padel singles and playing tennis singles?
One of the similarities between the two games is that both padel and tennis courts are divided by a net in the middle of the court. On each side of the net, the padel court is divided into four quarters or two halves, which will be familiar.
But that's about it for the similarities.
The game proceeds at a quicker speed in padel because the court is 30 percent smaller than a tennis court, giving you less time to react or get into position between strokes. This may throw you off balance, and it may take some time for you to get back on track.
They may look the same but inside, they're totally different
Although the balls have a similar look and feel, they are not the same. You'll only notice the difference when you bounce the ball. Padel balls are less bouncy due to the decreased pressure.
Because the ball bounces lower, you'll have a harder difficulty reaching drop shots performed by your opponent. Overall, you'll have to get used to the fact that each shot you attempt will respond and bounce differently.
Unlike a tennis court, a padel court does not have a baseline. The playing area spans the whole court, including the surrounding glass walls. As the ball bounces off the walls, you'll have to adapt to the ball's bounce angles.
You have more court to cover in less time when you play the ball off the walls, which necessitates more high-impact energy from you.
Finally, because of the smaller court and faster game compared to tennis, playing padel singles necessitates running much more and faster to cover enough area to return balls, putting you at risk of injury, especially calf muscle damage.