Stop Doing These Rookie Mistakes!
Padel is a high-intensity, low-complexity activity, so people are fast to pick it up, although they do make some errors while learning. The fundamentals of padel should be mastered since they will define your game in the long term.
To enhance your padel game, you must practice often and have a strong mental presence. As a novice, you may encounter various incorrect practices and errors throughout your practice. Beginners pick up a lot of bad padel skills and habits, which leads to blunders and errors.
Before moving on to the next game, several errors must be fixed. So, here are a few blunders to avoid if you want to improve your game quickly.
When you're new to the sport the first thing that you must take note of is how you wield your weapon
We're talking about having the proper grip in court.
As a newbie, this is perhaps the most typical error you'll make. It's an error you should avoid since the direction of the shuttle is determined by how you hold your racket. Most novices, on the other hand, avoid using the proper technique and instead use a grip that is familiar to them.
Beginners, for example, employ the panhandle grip on their forehand. The panhandle grip entails gripping the grip like a pan, and it's solely used for driving shots.
Remember although this sport is similar to most racquet sports, the size of the court and the presence of backglass make this arena a completely different one from tennis or squash. Therefore the force and speed of shots should be quite different as well.
Hold on tight… but not too tight
Another gripping error is holding the racket too tightly, which makes changing grips harder. Tennis elbow and wrist ailments are potentially possible side effects. This is why you should always be aware of your holding pattern.
Forehand and backhand grips are the most fundamental grips. Regardless of whether you play singles or doubles, you must ensure that your gripping technique is accurate. You can prevent all of these engrossing errors in your game with practice. Furthermore, the strength of your shots is determined by the movement of your grip.
Start strong, ace that serve!
Another typical blunder you must avoid is a service issue. A service fault occurs when a player serves from a height more than 1 meter above the court's surface. This may seem like a very easy task but a lot of rookies make this blunder because of nerves.
You'll easily lose a point if you don't overcome your service issues. It applies to both forehand and backhand serves, although the backhand serve is the most common culprit.
To do this properly, you'll need a lot of service practice, which will help you avoid losing points in competitive events.
Another serving blunder to avoid is hitting a sloppy serve, which allows your opponent to easily unleash a smash on you. If you're hitting a short serve, keep it just over the net, and if you're hitting a high serve, keep it way back to the backcourt.
If you serve too low, the shuttle will land in the center of the net, costing you points. To overcome these problems, you must practice using the proper technique regularly.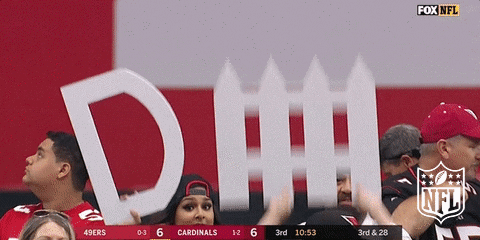 Defense is as important as offense, so don't get cocky if you're not the player that goes on to serve
Another typical mistake you should avoid as a novice is performing a bad serve reception. When receiving a serve, most novices find it easier to just remove the shuttle off their court.
Simply clearing the shuttle might cost you a lot of points. Furthermore, your opponent will have an easy opportunity to perform smashes, depriving you of the possibility to smash or fool your opponent.
Keep your opponent guessing by having a dynamic strategy. But again, the fundamentals are important so don't go taking one risk after the other. It's OK to make errors when experimenting with different options since you'll grow better at learning from them.